If you're tired of leftover morning breath, receding gum lines, and incomplete cleans — our toothbrush is for you!
💙 Guaranteed To Deep Clean Your Smile
✨ 200x The Coverage Per Brush Stroke
🔎 Clinically Backed and ADA Approval
🫧 A Faster and More Efficient Clean
Fast Shipping from Nevada, USA 🇺🇸
Benefits

200x the coverage per brushing stroke.

Shown clinically superior in removing plaque and lowering gingivitis levels compared to a conventional toothbrush.

100% end-rounded bristles (unlike jagged conventional nylon bristles)
How to use

1. Rinse the brush under desired water temperature to adjust bristle softness for 3-5 seconds.

2. Apply toothpaste to the middle of the brush.

3. Simply slide the Ultasmile toothbrush over your teeth, and use short back and forth brushing strokes. Our toothbrush automatically assists users with the proper 45-degree brushing angle.

4. After using, tap any excess water out of the brush and place it in a well-ventilated area.
Shipping

Our team is working hard to ensure quick and safe deliveries. Order processing takes 1-3 business days before shipment. Once your item/s is dispatched, the estimated delivery time is:

- USA: 3-7 business days

- Canada: 7-18 business days

Please see your estimated shipping time at checkout.
Return policy

If you are unhappy with your purchase for any reason, contact us for a full hassle-free refund, love it, or your money back!
View full details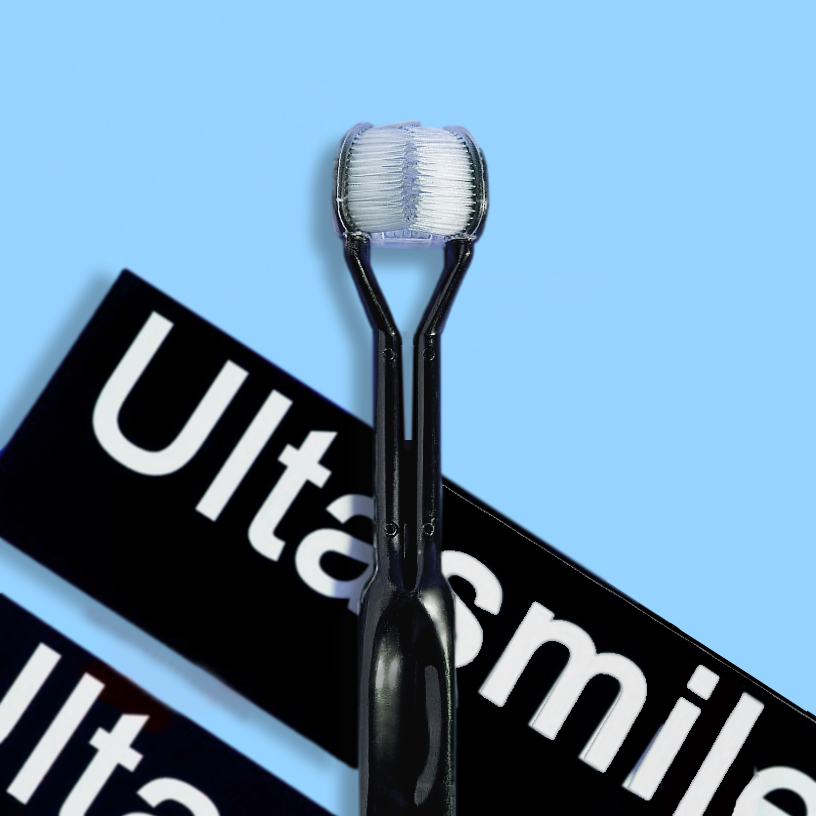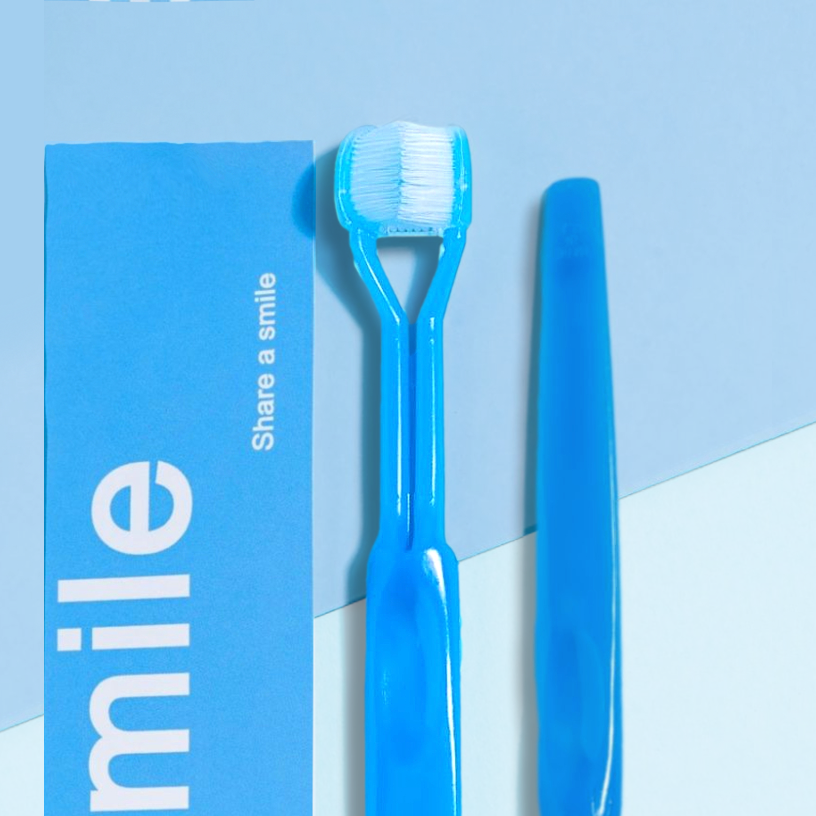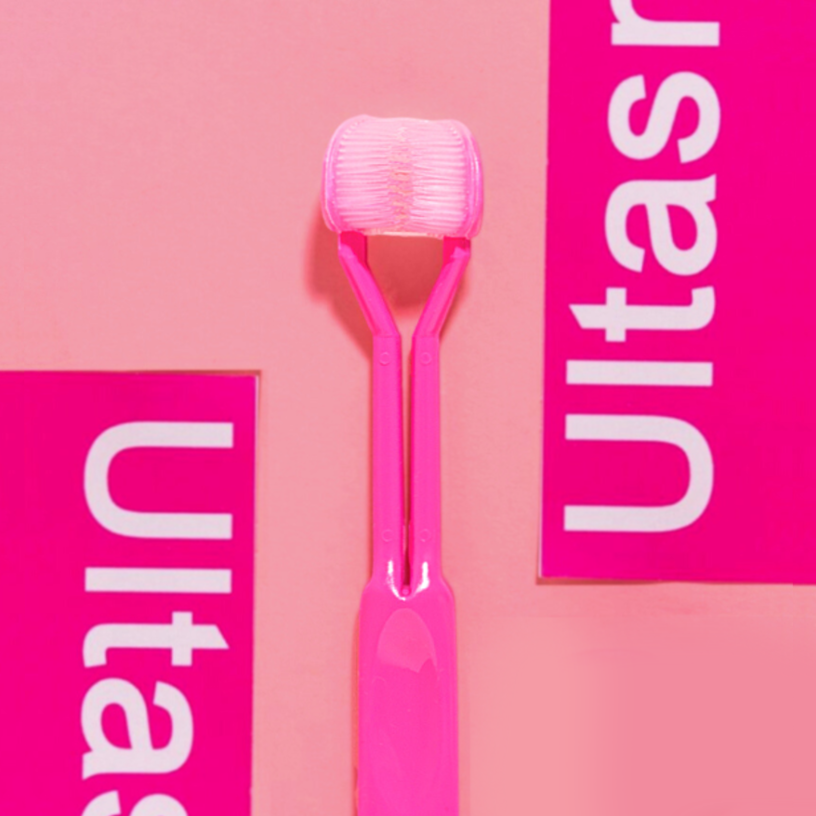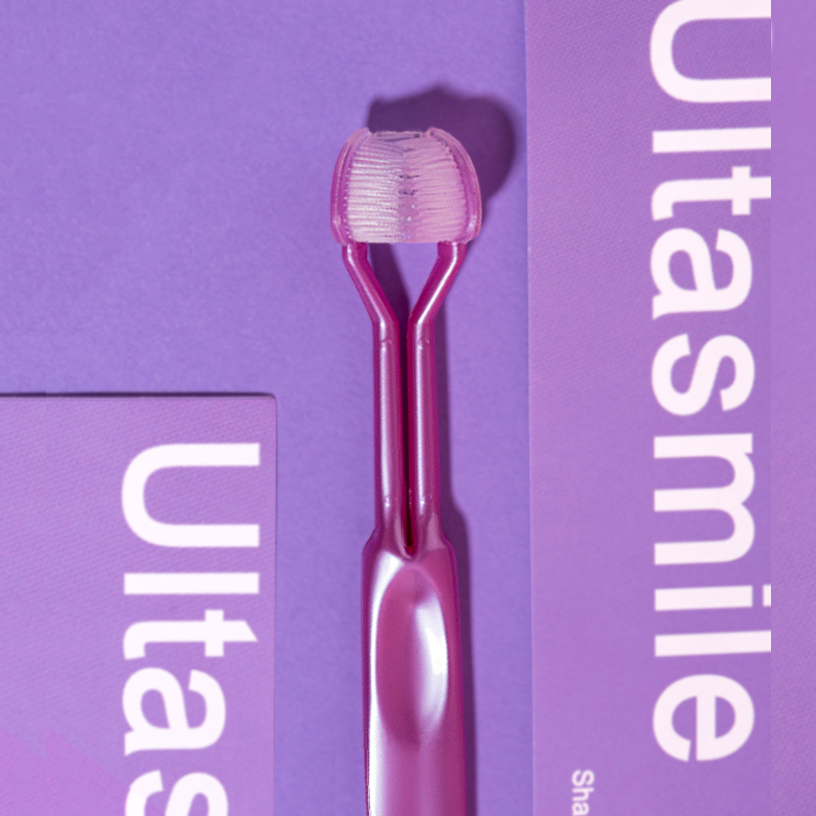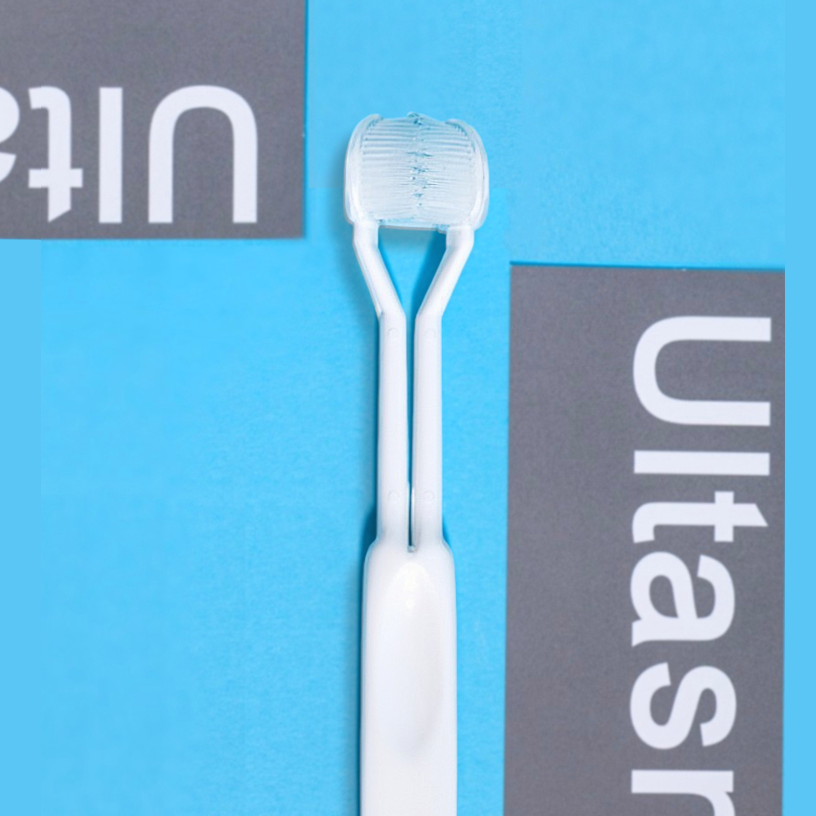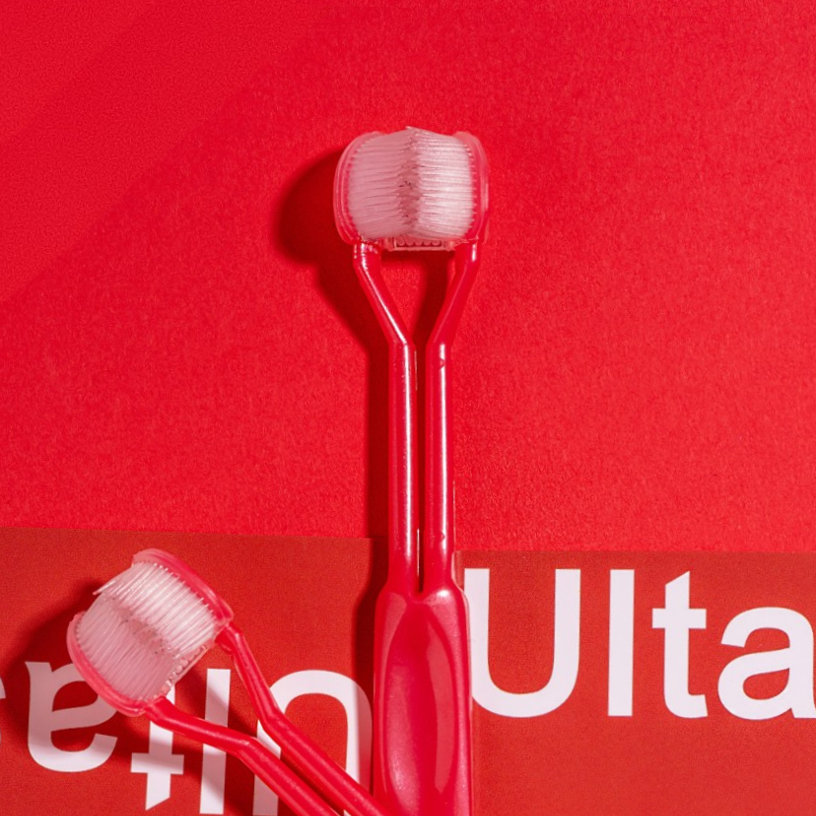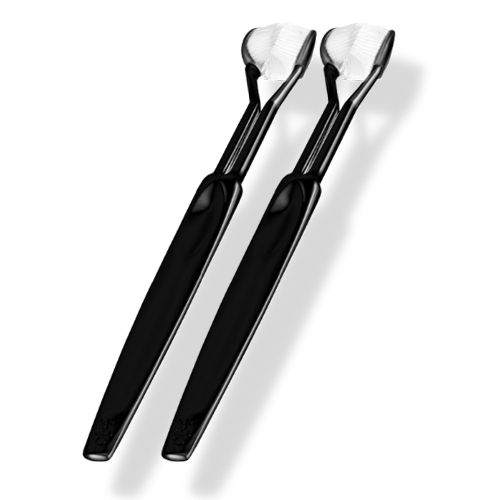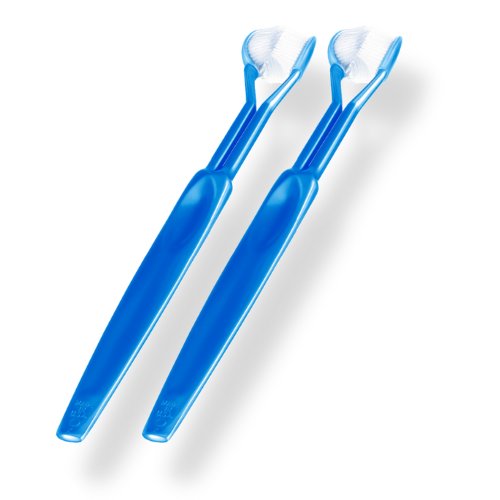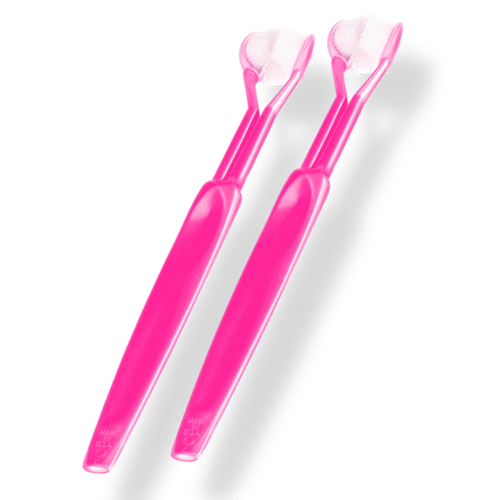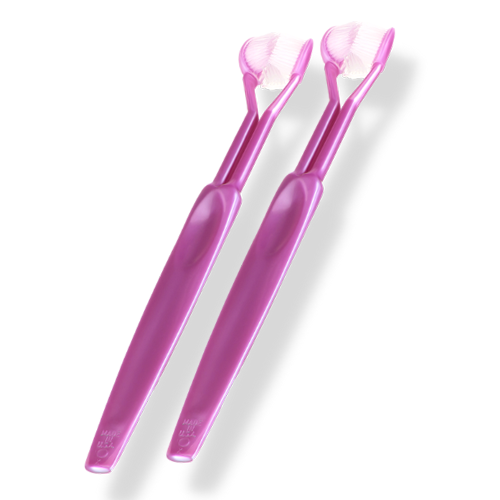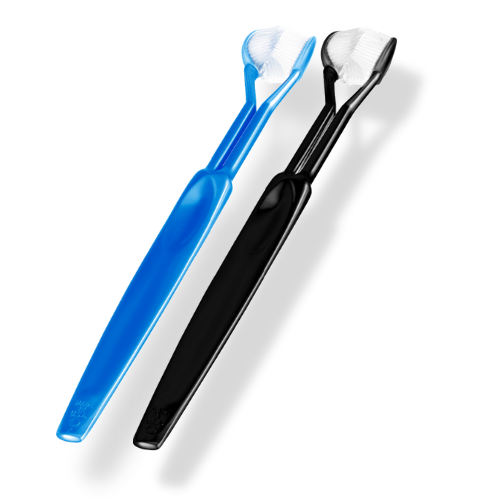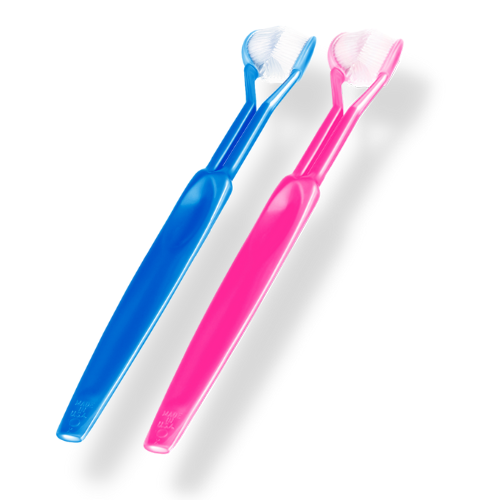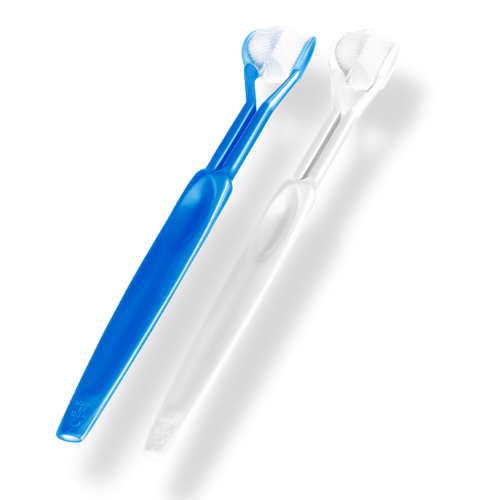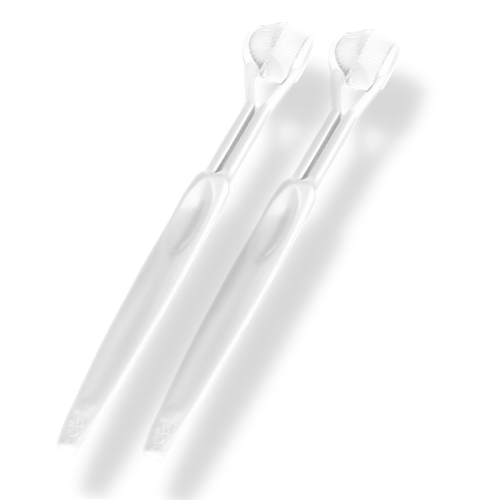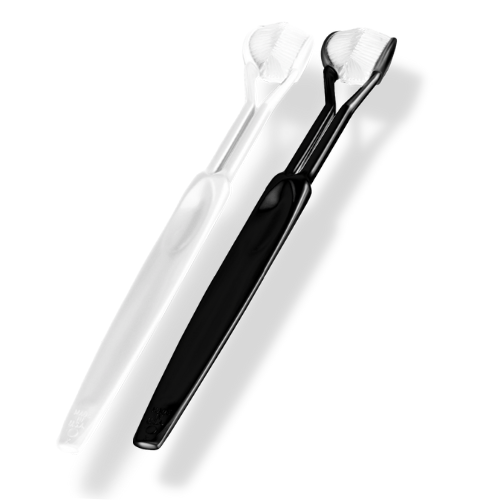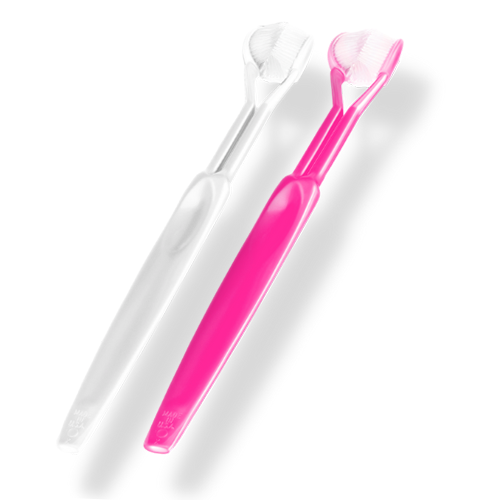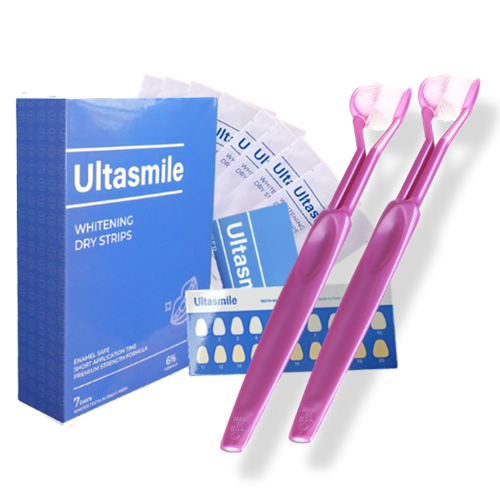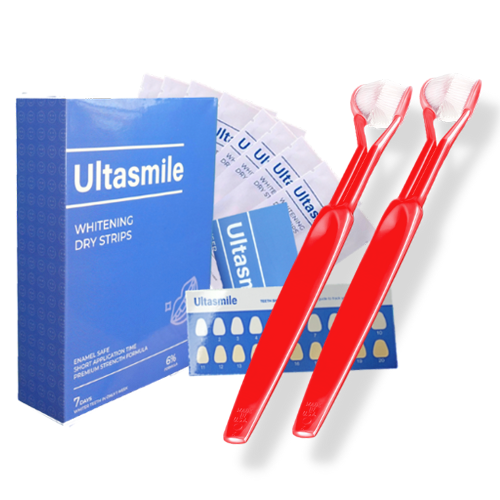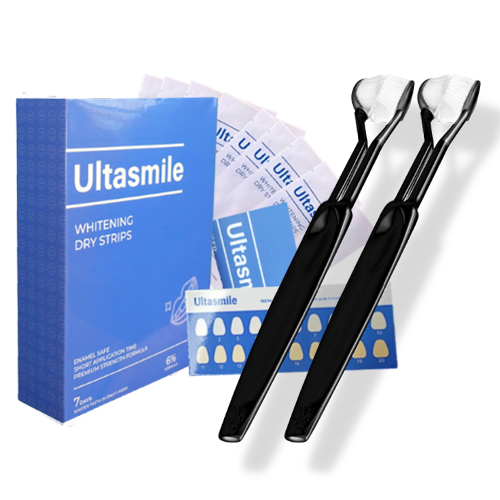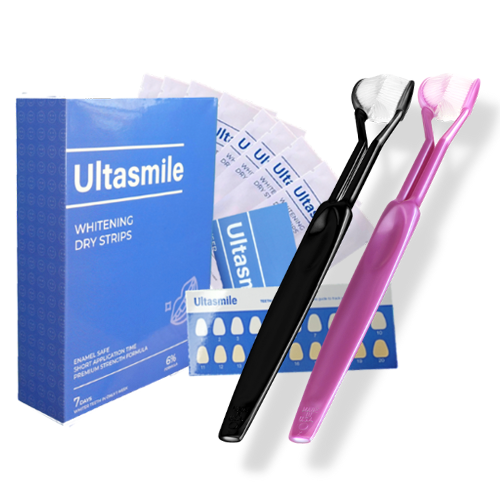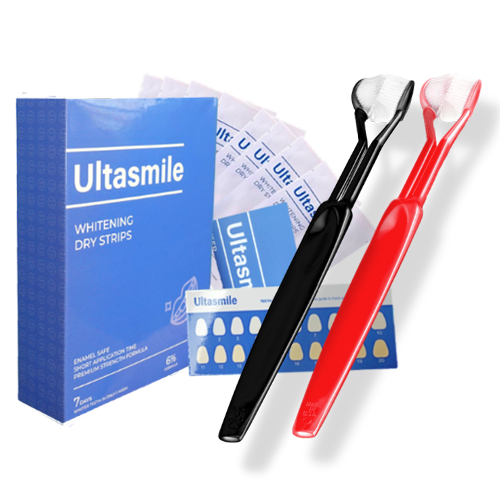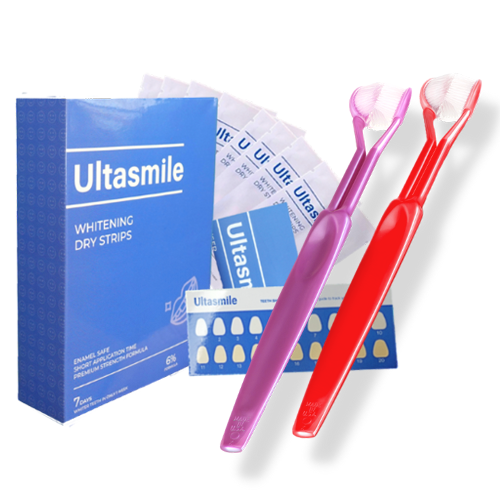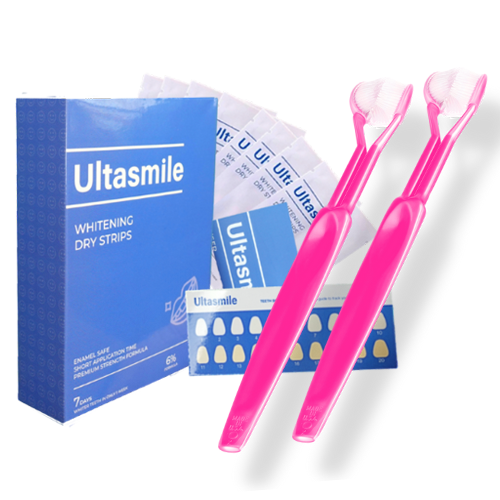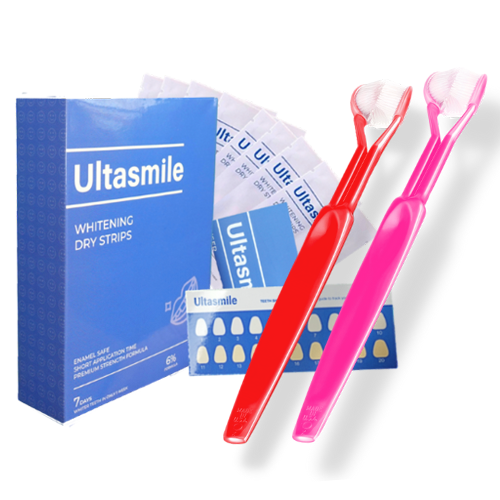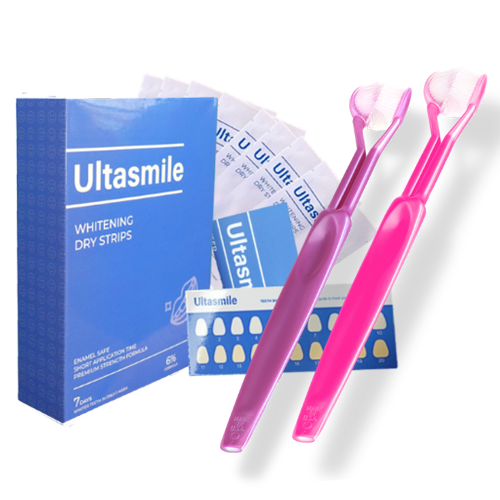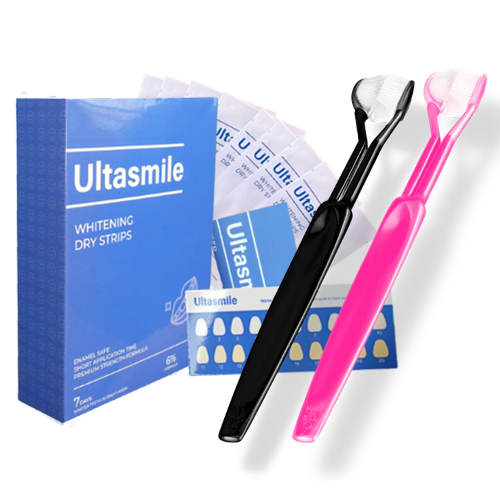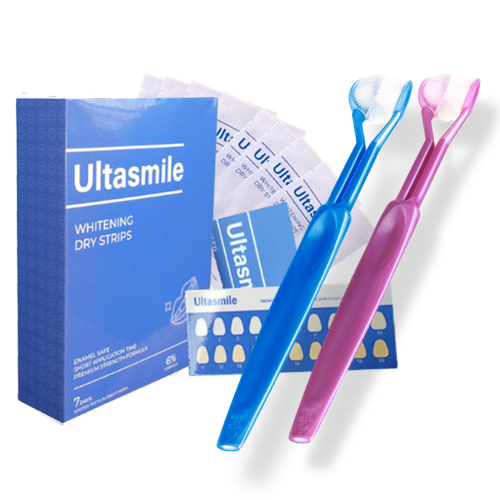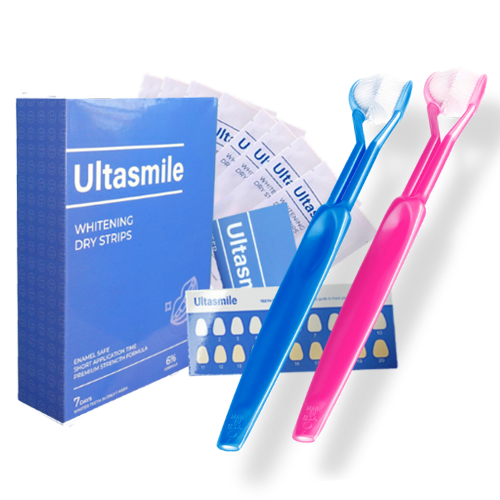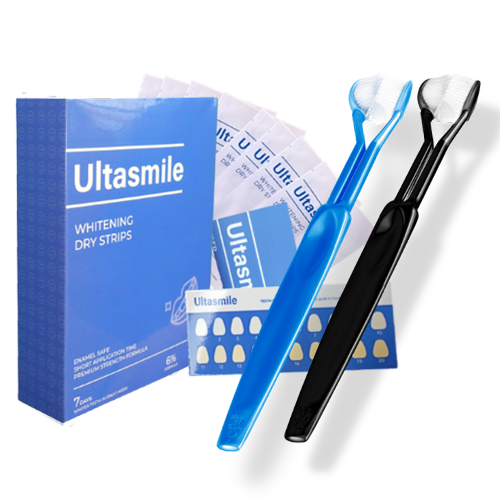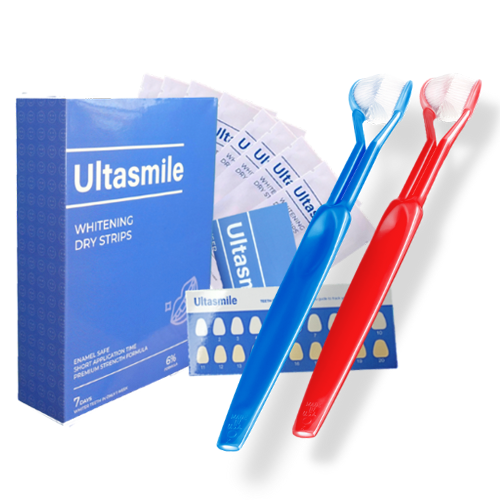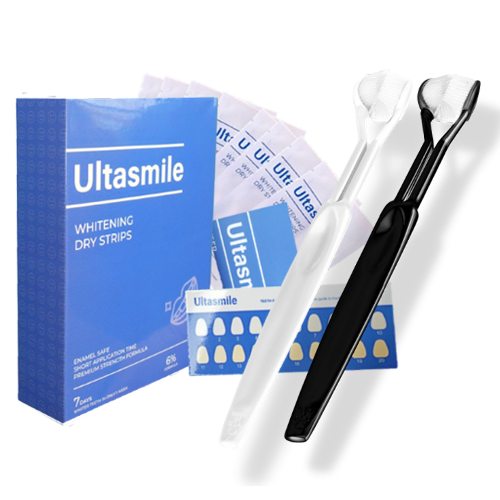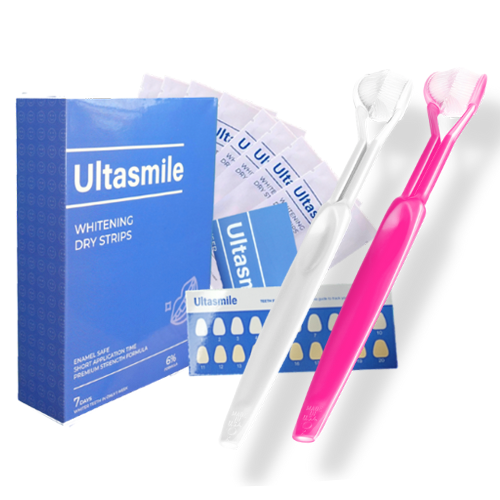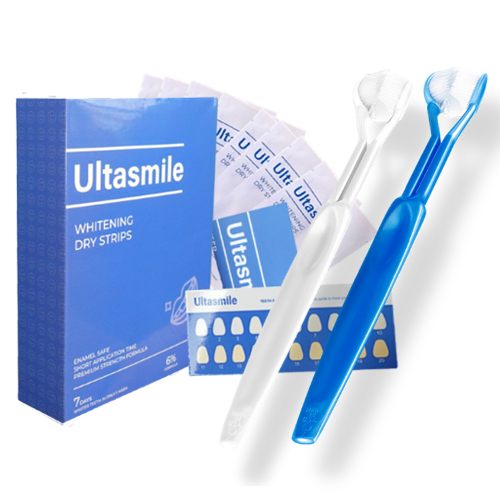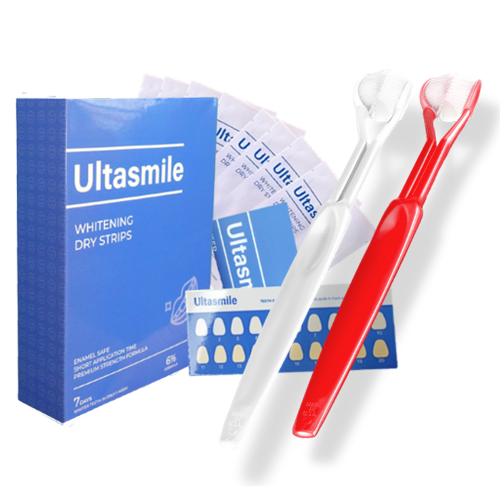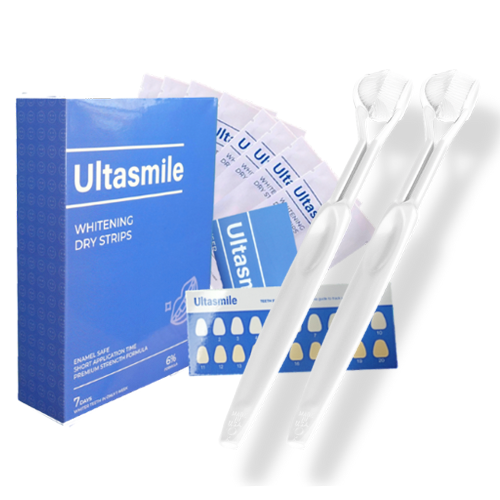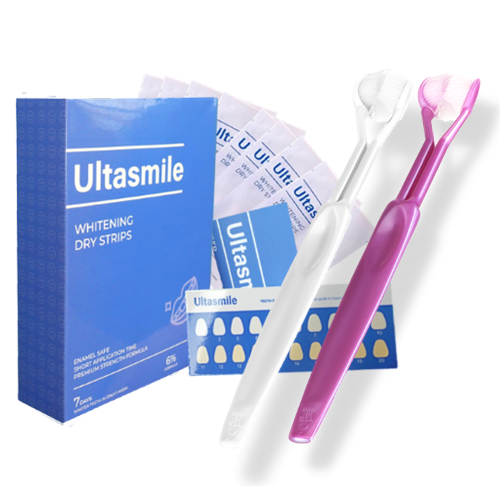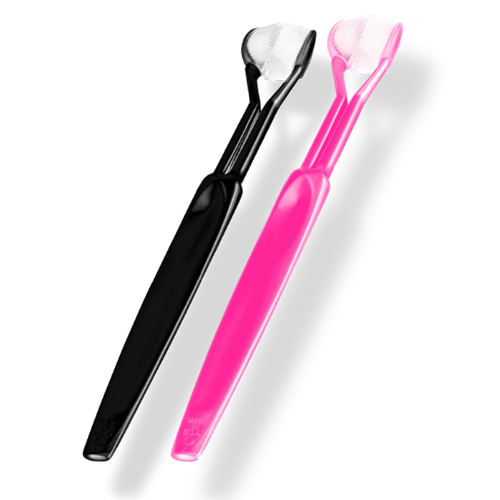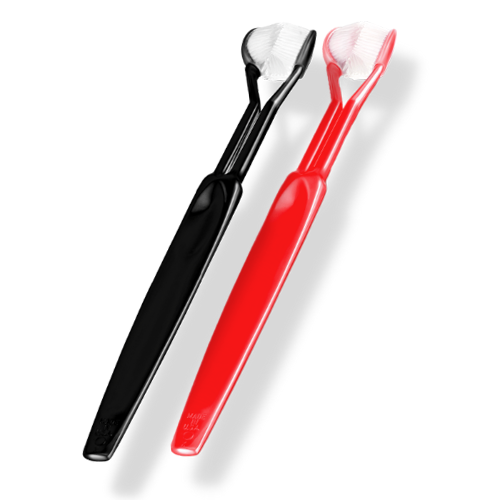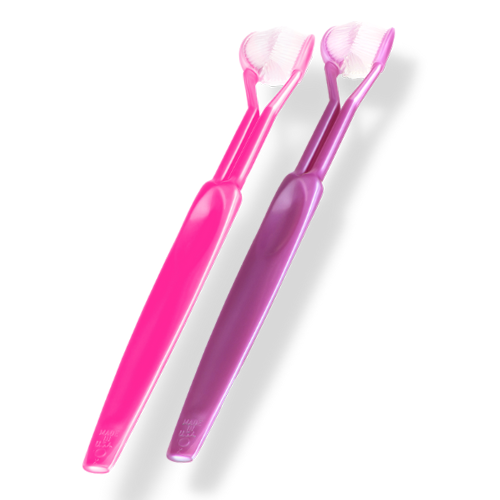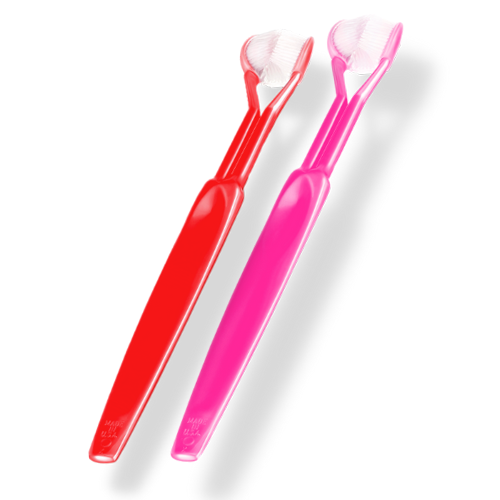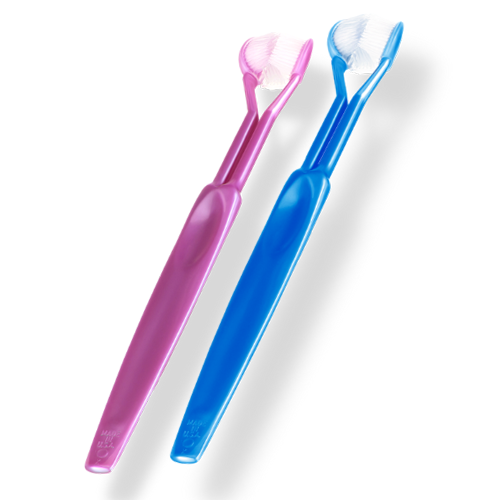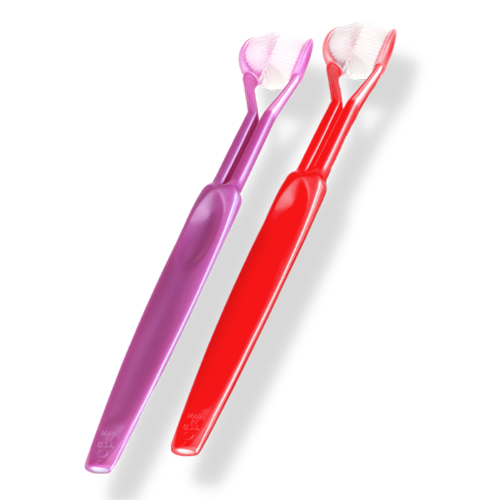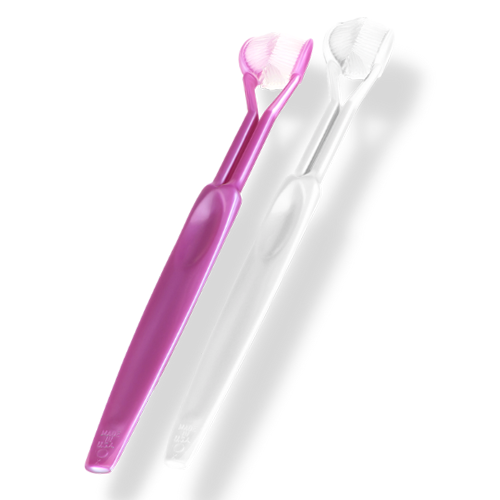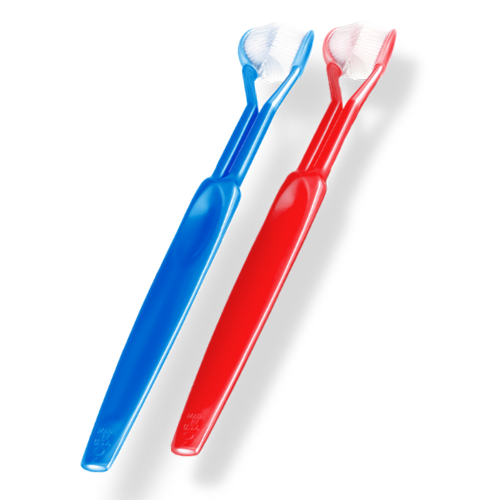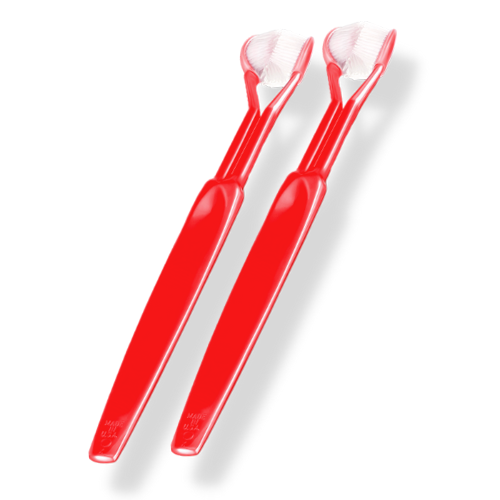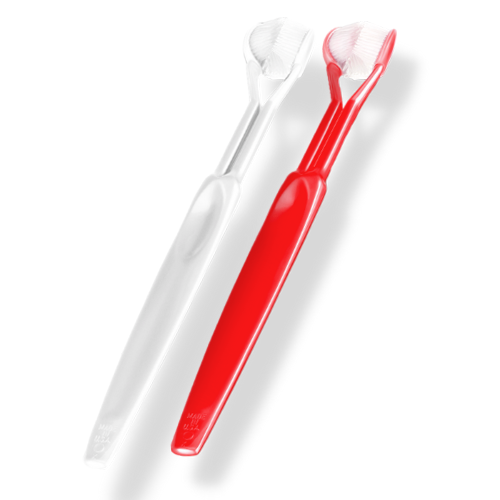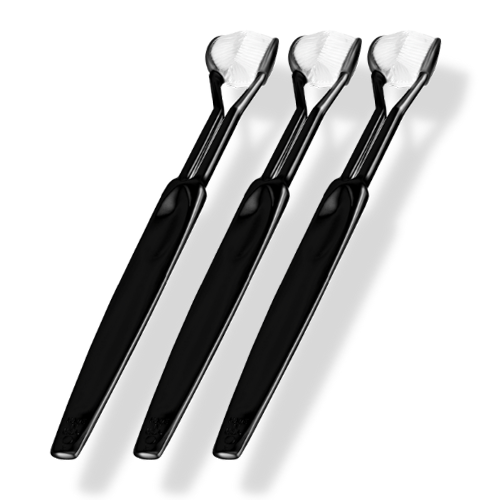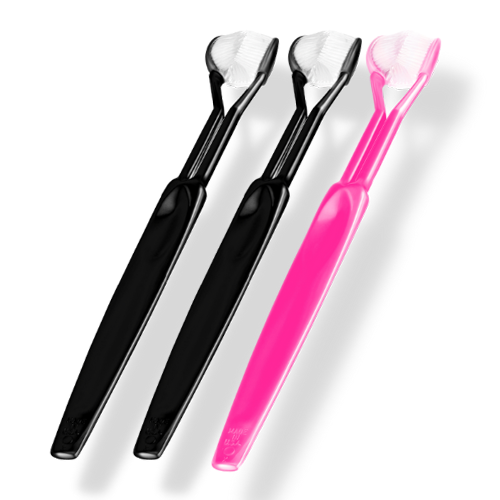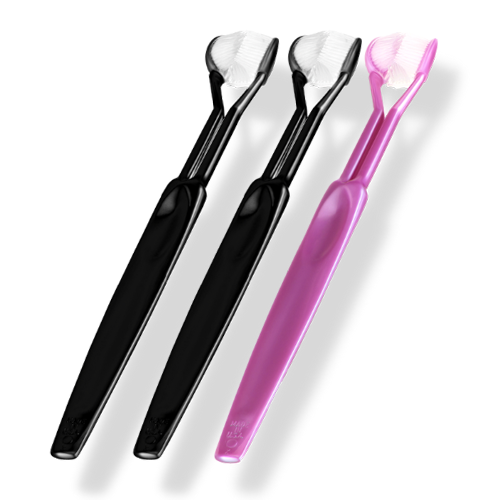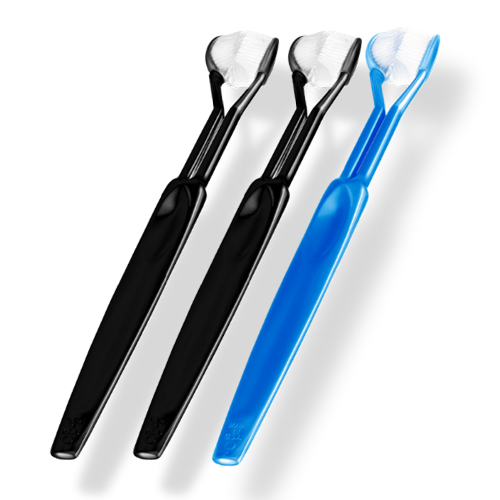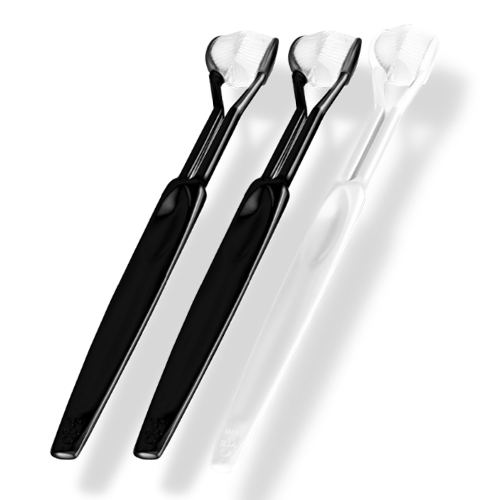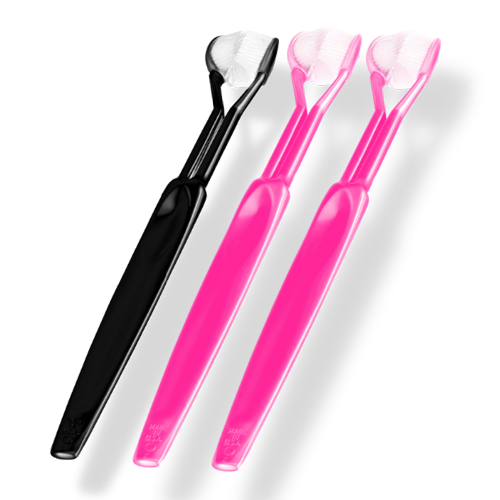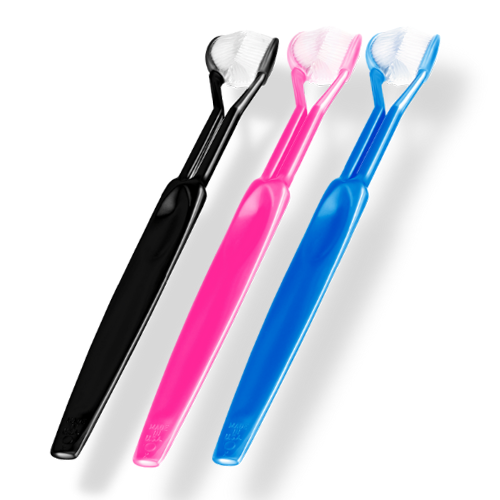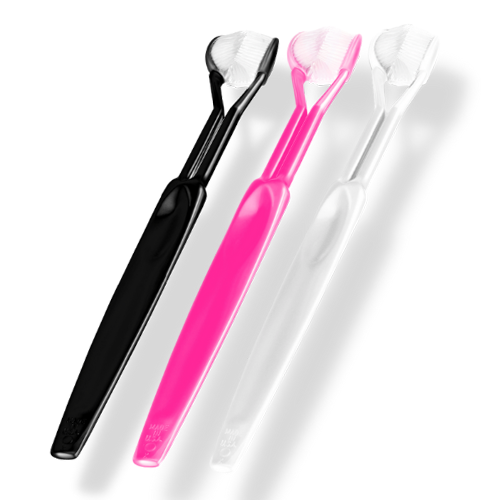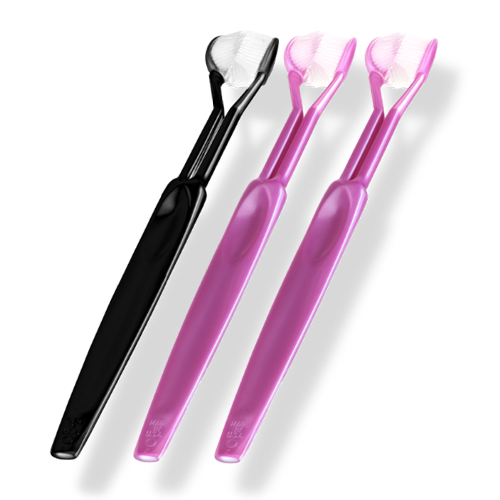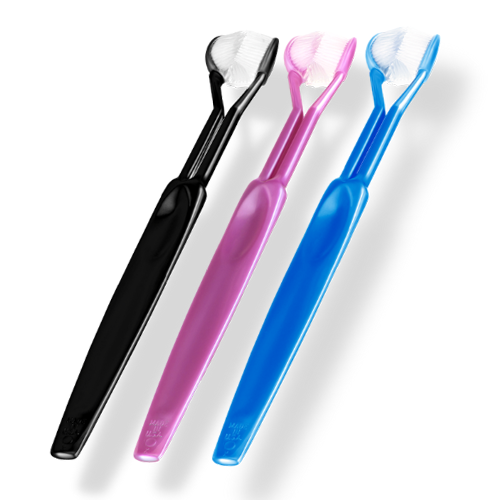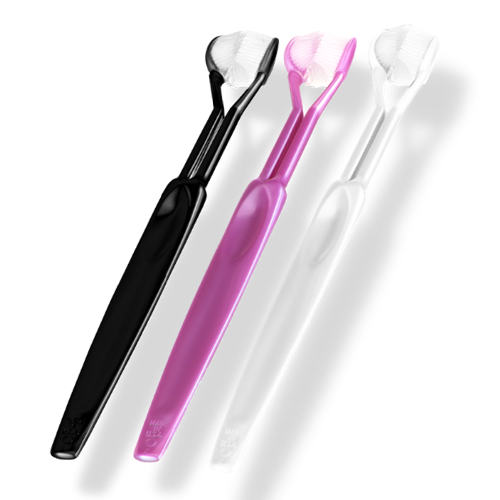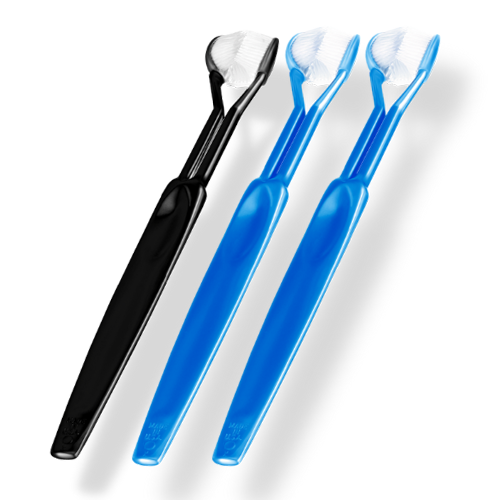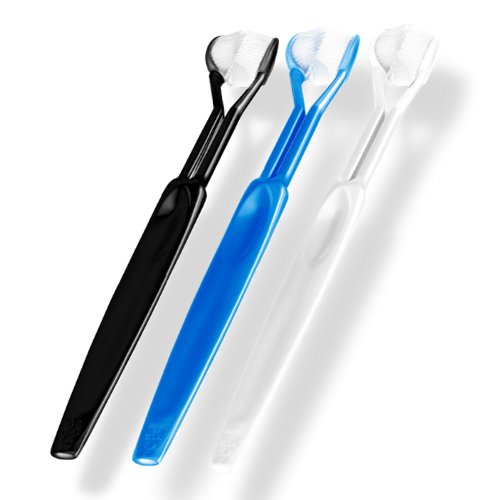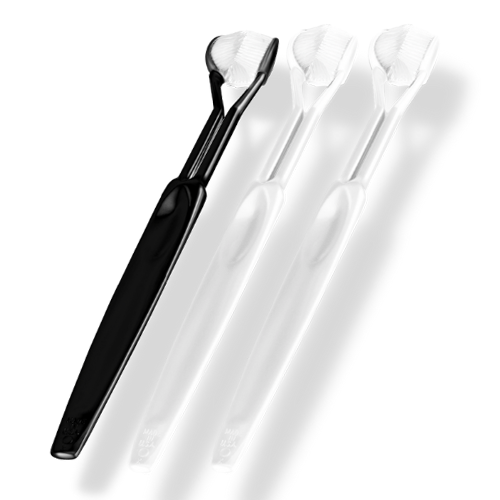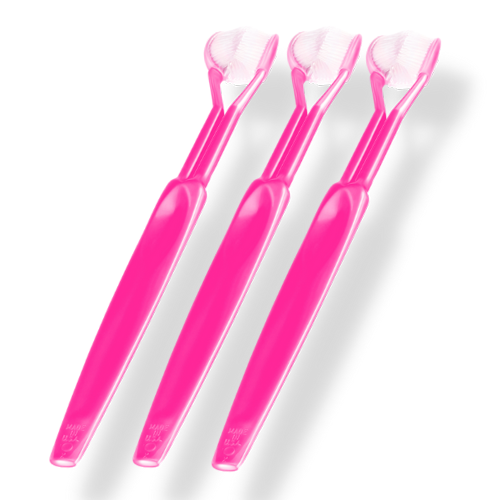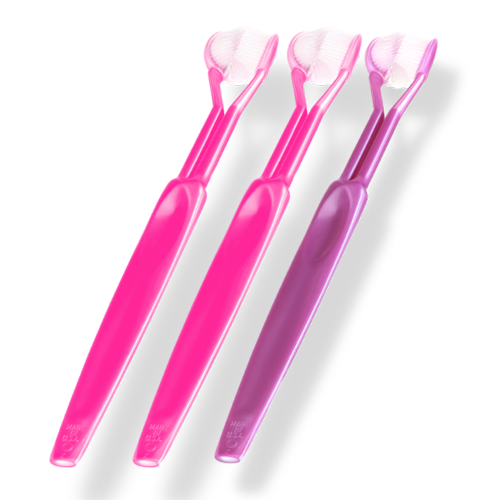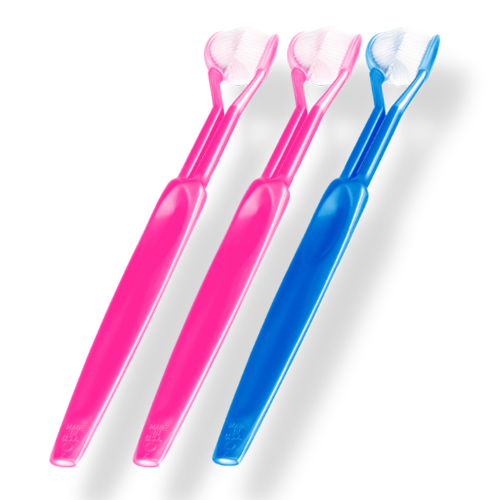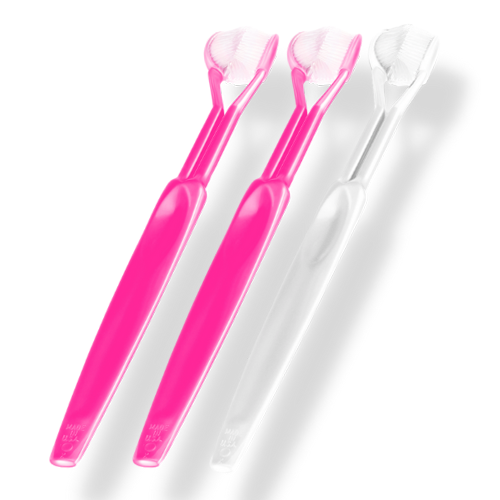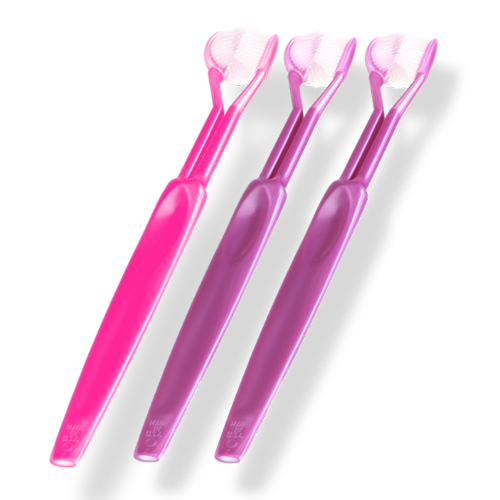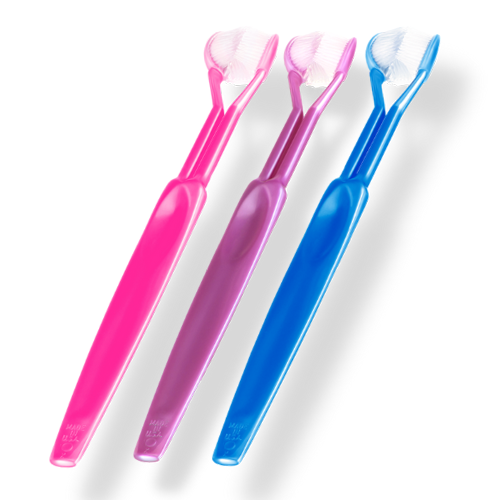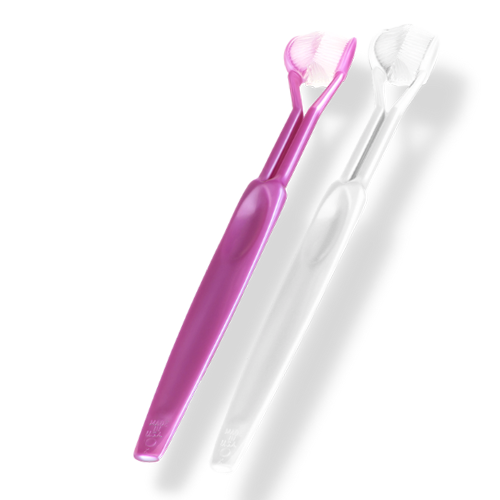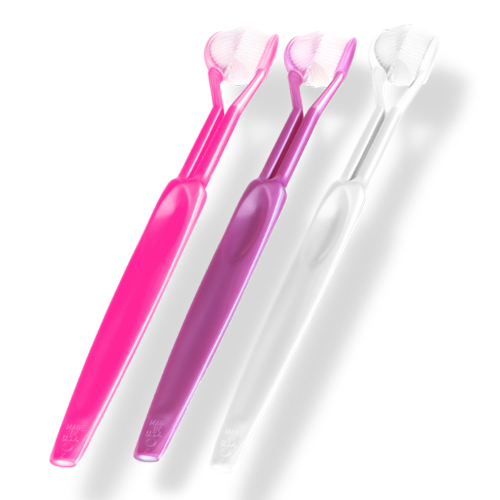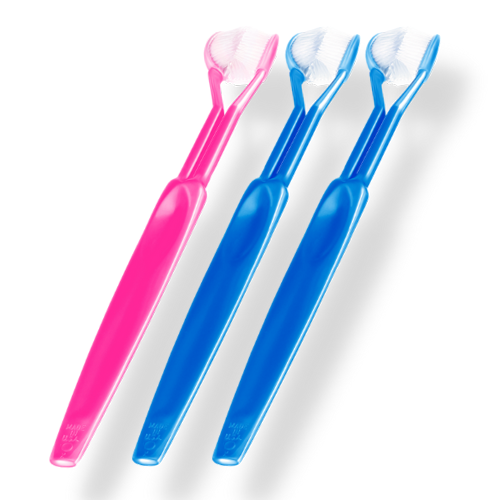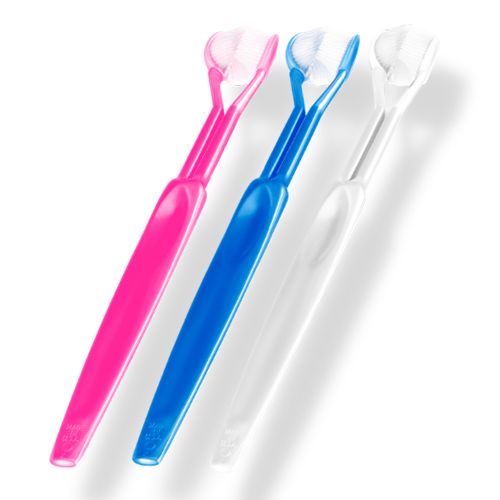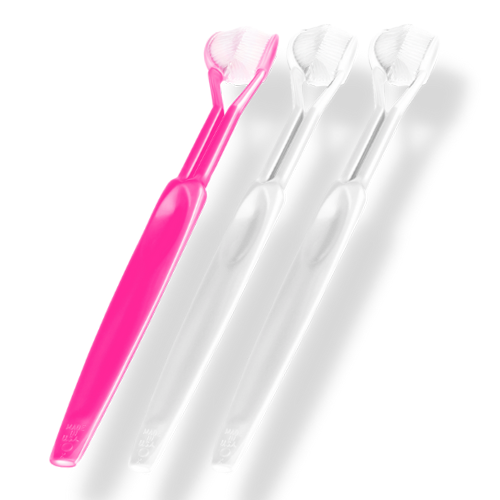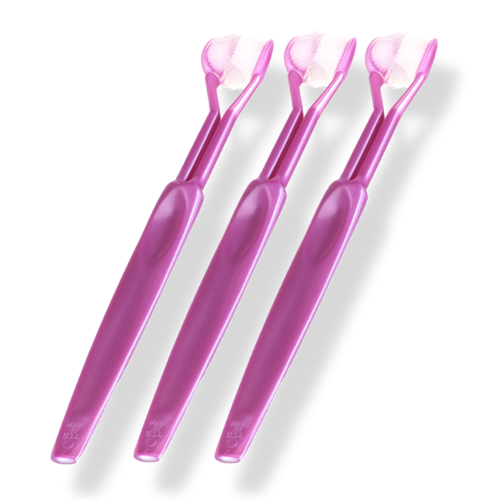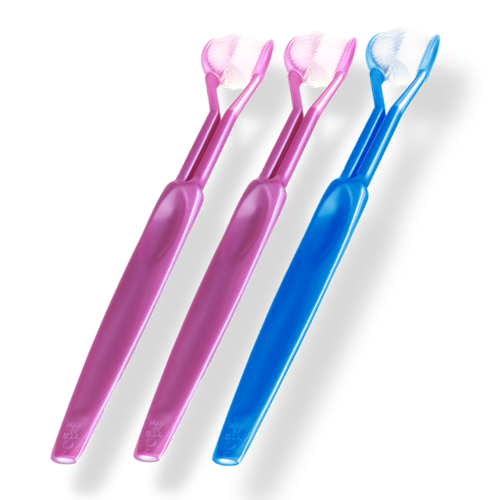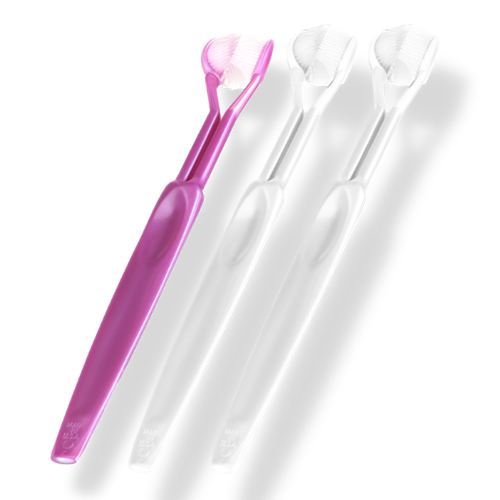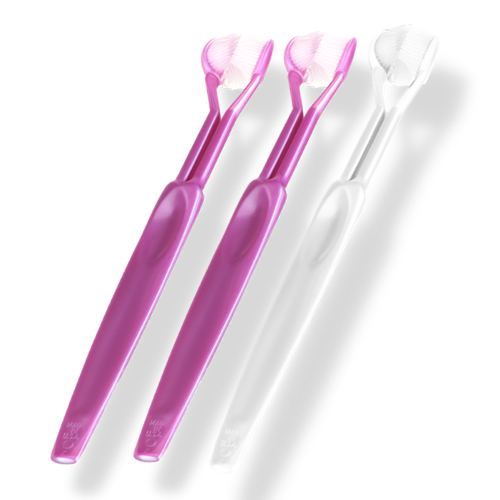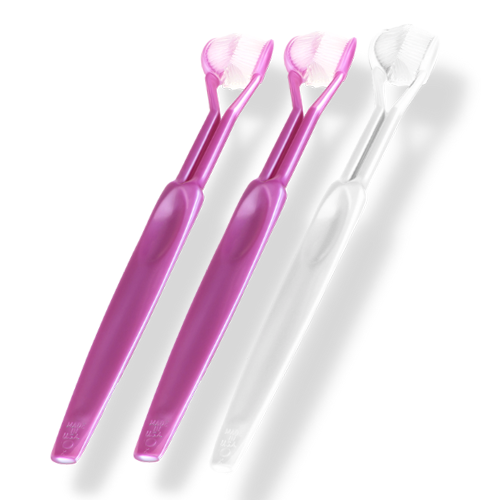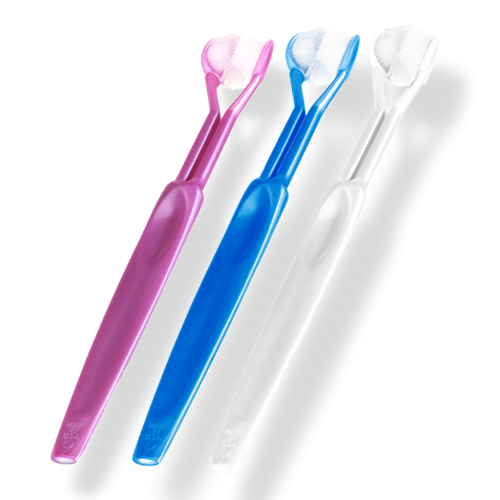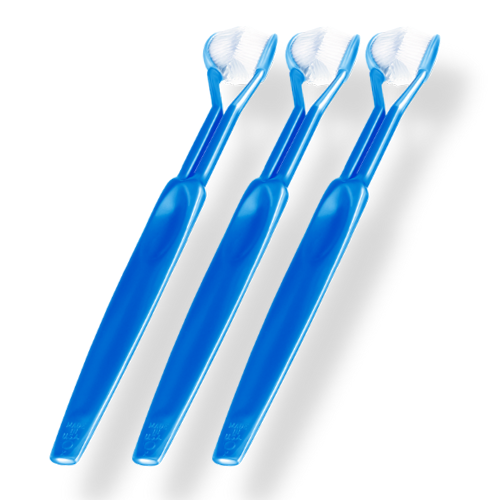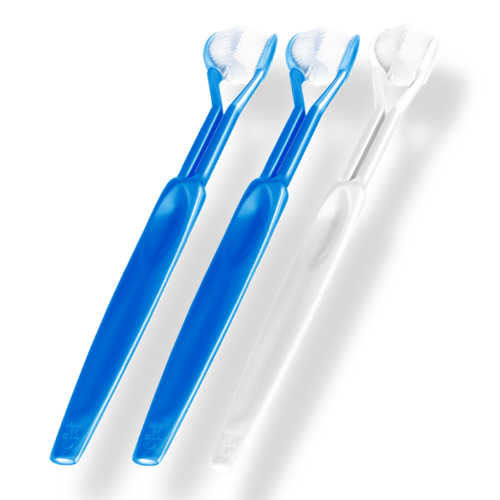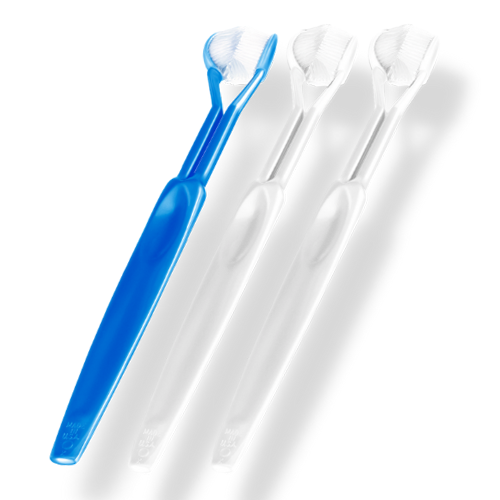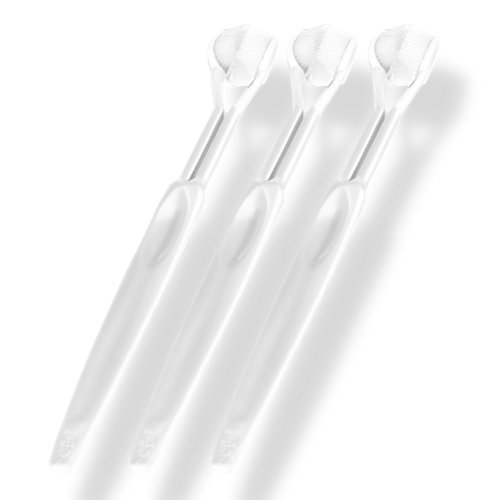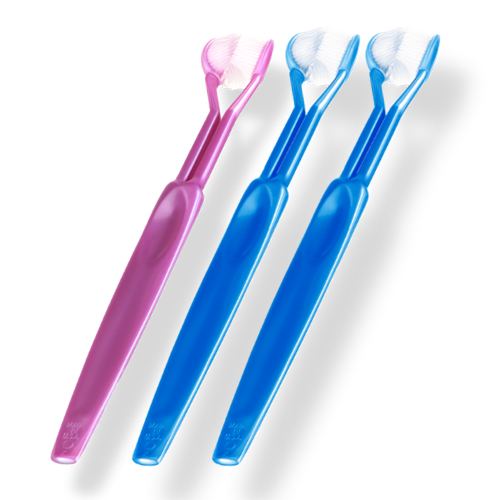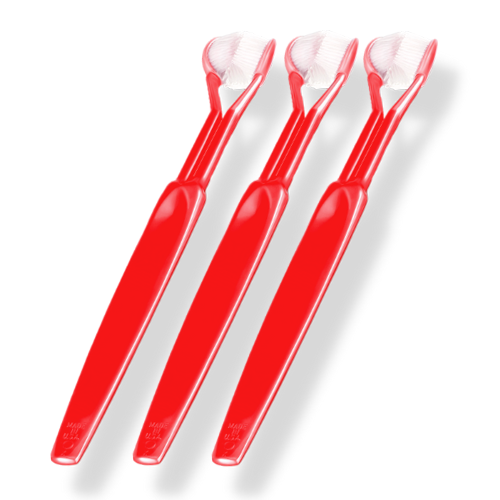 ★ ★ ★ ★ ★
"This is my second order and I am in love with these brushes! I feel like they give a much deeper clean compared to regular brushes!"
Jacki W. -Verified Buyer
Brushing just got waaayyy more efficient
The average person only brushes for 45 seconds compared to the recommended 2 minutes! With the Ultasmile Three-Sided Toothbrush you get the most coverage per brushing stroke so you can enjoy a healthy, clean smile every time!
Easy To Use

Simply slide it over your teeth and use short back and forth brushing strokes! It assist users with proper 45-degree angle.

Healthy Gums

Unlike conventional brushes, Ultasmile has unique 100% end-rounded Ultralon bristles, that protect your gumline!

Tongue Scrubber

On the back of the toothbrush is a tongue scrubber, goodbye to that extra bit of morning breath.

Adjustable Bristles

Adjust your bristles with a few seconds of water. Run it under hot for a softer bristle texture or room temp for medium bristles!